Hong Kong
Managed VPS
CPU
RAM
Raid-10 SSD Disk Space
Premium Bandwidth
Dedicated IP Address
cPanel/WHM
Fully Managed
DDoS Protection
Location
Network Interface
No Contract
99.9% Uptime Guarantee
Monthly Price
Plan HK A
1 CPU core
2 GB
20 GB
200 GB
1 IP
Coming Soon
Hong Kong
1 Gbps

$49.99 /
Plan HK B
1 CPU core
3 GB
30 GB
300 GB
1 IP
Coming Soon
Hong Kong
1 Gbps

$69.99 /
Plan HK C
2 CPU cores
4 GB
40 GB
500 GB
1 IP
Coming Soon
Hong Kong
1 Gbps

$89.99 /
Plan HK D
3 CPU cores
5 GB
60 GB
750 GB
1 IP
Coming Soon
Hong Kong
1 Gbps

$109.99 /
PLAN HK E
4 CPU cores
6 GB
80 GB
1000 GB
1 IP
Coming Soon
Hong Kong
1 Gbps

$129.99 /
our awesome standard features
INCLUDED WITH ALL HONG KONG VPS
GREAT TECHNOLOGY
We use the most powerful Intel Xeon E3 or E5 CPUs with Pure SSD Storage for our Hong Kong servers.
24/7 SUPPORT
Our Technical Support Team is available 24/7 to troubleshoot and serve your online business needs.
CONNECTIVITY
All our servers are connected to at least 1 Gbps. We use the most reliable transit providers for better connectivity and uptime.
benefits of hong kong hosting
GREAT OFFSHORE LOCATION
Hong Kong is a strategic location ideally located near China without the requirement to apply for an ICP license. Hosting in Hong Kong with more freedom of content and speech.
We use premium routes for our servers to connect with the lowest latency possible to China and all over Asia.
Every Managed VPS includes:
Full Root Access
Daily Backup
Free Website Migration
Fully Managed 24/7/365 Support
Unlimited Domains
Advanced Server Security
Integrated Server Firewall
Easy Scalability (upgrade or downgrade)
Access to our Virtualizor Control Panel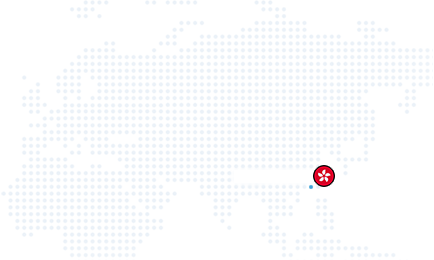 NEED HELP CHOOSING WHICH HONG KONG MANAGED VPS PLAN IS BEST FOR YOU?
CONTACT US TODAY FOR A FREE
CONSULTATION!
SUBMIT A TICKET
Hurry Up! 15% discount for LIFE on all dedicated servers using the coupon DEDI15 until the 30th of November.