Managed
VPS
CPU
RAM
Raid-10 Disk Space
Premium Bandwidth
Dedicated IP Address
cPanel/WHM
Fully Managed
DDoS Protection
Location
Network Interface
No Contract
99.9% Uptime Guarantee
Monthly Price
PLAN A
1 CPU core
2 GB
40 GB
2 TB
2 IPs
Optional
Netherlands or USA
1 Gbps

$43.99
PLAN B
1 CPU core
3 GB
60 GB
4 TB
2 IPs
Optional
Netherlands or USA
1 Gbps

$65.99
PLAN C
2 CPU cores
4 GB
80 GB
6 TB
2 IPs
Optional
Netherlands or USA
1 Gbps

$85.99
PLAN D
3 CPU cores
5 GB
120 GB
8 TB
2 IPs
Optional
Netherlands or USA
1 Gbps

$105.99
PLAN E
4 CPU cores
6 GB
160 GB
10 TB
2 IPs
Optional
Netherlands or USA
1 Gbps

$125.99
our awesome standard features
INCLUDED WITH ALL MANAGED VPS
GREAT TECHNOLOGY
We use the most powerful Intel Xeon E3 or E5 CPUs with RAID 10 SSD-Cached or Pure SSD Storage for our managed vps servers.
24/7 SUPPORT
Our Technical Support Team is available 24/7 to troubleshoot and serve your online business needs.
CONNECTIVITY
All our servers are connected to at least 1 Gbps. We use the most reliable IP transit providers for better connectivity and uptime.
Fully managed VPS Hosting
A Virtual Private Server(VPS) also called a Virtual Dedicated Server (VDS) is a semi-isolated hosting environment. A VPS provides more performance and flexibility than a Web Hosting but remains at an affordable price. A VPS is similar to a Dedicated Server in that it offers dedicated resources and advanced customization but it is only a part of a physical server (a virtual machine).
Our managed virtual server plans add an extra level of service. We will take care of the server administration, keep it secure and up to date. You will still have root access to your server. You can focus on your business as your server is in safe hands.
Every Managed VPS includes:
Full Root Access
CentOS 7 + cPanel/WHM
Daily Backup
Free Website Migration
Fully Managed 24/7/365 Support
Unlimited Domains
Advanced Server Security
Easy Scalability (upgrade or downgrade)
Integrated Server Firewall
Advanced customization
Access to our Virtualizor Control Panel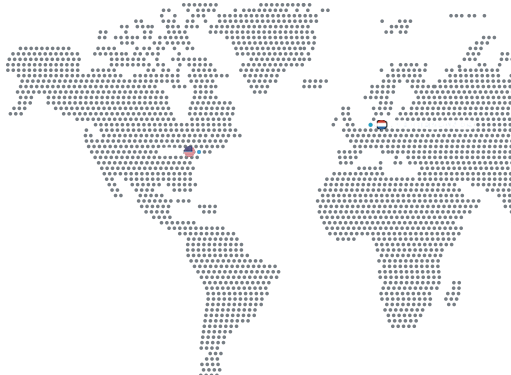 NEED HELP CHOOSING WHICH MANAGED VPS PLAN IS BEST FOR YOU?
CONTACT US TODAY FOR A FREE
CONSULTATION!
SUBMIT A TICKET
Black Friday! 50% one time discount on all hosting plans using the coupon BLACKFRIDAY18 from the 23th November to the 26th November.